11 Hacks dan Gestur Tubuh Ini Bikin Barang Non Branded Pun Jadi Terlihat Mahal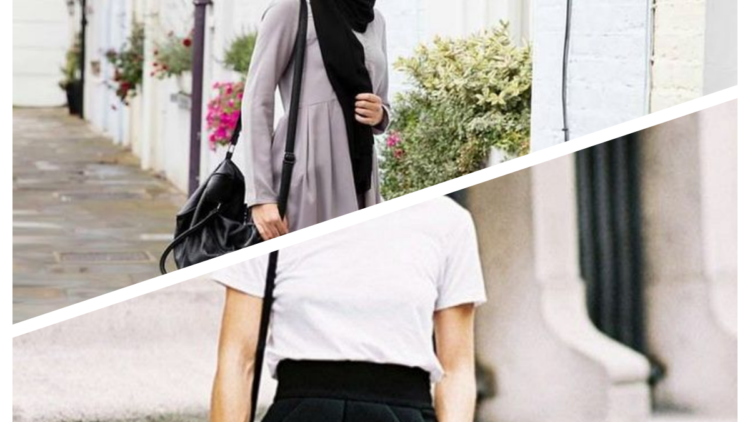 Di dunia yang lekat dengan status dan kepemilikan, mudah untuk terjebak dalam jeratan merk yang bisa membuat kita dianggap keren. Status dan penampilan saat berhadapan dengan seseorang konon bisa didongkrak lewat brand apa yang kita pakai. Begitupun dengan lingkaran pertemanan. Ada beberapa orang yang percaya kalau lingkaran pertemanan bisa berubah (atau bahkan naik) saat kita memakai merk tertentu.
Tapi bagi orang yang basic dan enggan membelanjakan uang untuk kebutuhan tersier hanya demi gensgi semata, tidak bisakah kita tetap terlihat classy walau barang yang menempel di tubuh itu tanpa merk? Hipwee selalu percaya kalau kelas ditentukan oleh perilaku, bukan barang apa yang menempel di tubuhmu. Sebab itu kali ini Hipwee sudah mengumpulan 11 hacks dan gestur tubuh yang membuat barang apapun yang menempel di tubuh jadi terlihat mahal.
1. Pilih barang-barang bermotif polos dengan warna 'berani' tapi tidak norak
Barang bermotif polos memberikan kesan classy pada penampilanmu. Pilih juga warna-warna berani tapi hindari warna neon yang terang. Warna marun, coklat khaki dan biru navy cocok kamu pilih.
2. Menabunglah untuk membeli tas kulit original seharga 1-2 juta yang nggak gampang rusak
Sering heran kenapa ada tas-tas cewek yang dibanderol dengan harga diatas 5 juta? Sama. Hipwee juga bingung. Padahal jika lama disimpan tas-tas mahal ini pun 'pecah' kulitnya. Karena kebanyakan dibuat dari kulit sintetis. Karena itu, jika ada uang lebih baik berinvestasilah ke tas kulit sapi seharga 1-2 jutaan. Selain bagus dipakai, kekuatannya juga tidak perlu diragukan. Makin lama disimpan dan dipakai justru makin bagus.
3. Kalau belum ada uang, beli tas kulit sintetis grade A dengan harga dibawah 700 ribu. Pilih warna netral ya!
Pilihan lain yang bisa jadi opsi adalah tas kulit sintetis grade A. Belilah tas dengan harga 500-700 ribu, kalau bisa jangan di mall atau pusat perbelanjaan. Hunting langsung ke perajinnya supaya lebih murah.
4. Biasakan membeli barang-barang lokal untuk aksesoris yang menempel di tubuh
Pilih barang-barang lokal dengan motif polos sebagai andalan. Set gayamu sedemikian rupa supaya yang jadi signaturemu adalah trik padu padan yang kamu miliki. Bukan merk apa yang kamu pakai sehari-hari.
5. Be a basic person, with various basic colours
Sebenarnya tidak ada kewajiban untuk menyamakan nuansa warna yang kamu kenakan sehari-hari. Lagipula sekarang tampil matching dengan warna senada justru kelihatan agak norak. Prinsip yang bisa kamu gunakan untuk tetap tampil classy tanpa barang bermerk adalah:
Miliki banyak opsi aksesoris dan pakaian bermodel sederhana
Pilih warna-warna netral
Padu-padankan warna netral itu. Kemungkinan besar akan nyambung dan malah enak dilihat
6. Buatmu yang berjilbab, nggak perlu tergoda beli banyak jilbab voal bermotif yang harganya ratusan ribu. Investasikan uangmu ke jilbab-jilbab polos yang everlasting
Seperti banyak tren lain di dunia, akan ada masa jilbab voal hits yang harganya 300 ribuan ribu itu masuk ke kategori alay. Karena itu buatmu yang berjilbab tidak perlu terburu-buru heboh ikut arus memborong jilbab voal bermotif ala-ala. Punya 2-3 jilbab voal bermotif boleh, tapi alokasikan juga uangmu ke jilbab-jilbab polos dengan bahan oke. Harganya bisa dibawah 100 ribu rupiah kok, dan dijamin lebih tahan lama!
7. Pastikan kamu punya 1 blazer, loose dress dan black dress buat acara-acara formal
Untuk keperluan kondangan atau acara formal lainnya kamu tidak perlu pusing memikirkan tag yang ada di dekat tengkuk. Item wajib di lemari adalah blazer, long dress dan black dress yang kemudian bisa kamu padu padankan dengan clutch buatan lokal atau aksesoris lainnya.
8. Setialah pada satu merk jeans jika sudah bertemu yang pas. Khusus untuk jeans, kamu boleh bikin pengecualian
Celana jeans jadi salah satu produk yang tricky untuk tampil classy. Bahan dasar ini celana membuatmu harus berhati-hati memilih produsen yang punya potongan pas dengan tubuhmu. Jika sudah ketemu, setialah dan jangan pindah ke lain hati. Ada baiknya kamu mengeksplor berbagai merk celana jeans lokal untuk menemukan merk apa yang paling pas buat badanmu. Tapi kalau belum ketemu jodohnya dengan merk lokal, mau nggak mau kamu harus pintar mencari diskonan untuk merk-merk internasional.
9. Sepatu dan heels memang investasi. Kalau bisa cari produsen sepatu yang bisa custom
Di pusat kerajinan kulit bisa kamu temukan pengrajin yang bisa membuatkan sepatu sesuai keinginanmu. Dengan bahan kulit, tentunya. Jika bisa, carilah pengrajin yang hasil kerjanya cocok dengan seleramu. Bawa foto ke dia, dapatkan harga 1/2 dari harga yang ada di pasaran.
10. Tapi jika belum berjodolah beli dengan merk lumayan tak apa, asal cari diskonan
Sepatu dan heels itu memang investasi. Tidak mudah menemukan pengrajin dan produsen yang pas. Oleh karena itu jika keberuntungan belum berpihak padamu yang bisa kamu lakukan adalah mencari diskonan sekhusyuk mungkin
11. Classy atau tidak itu soal pembawaan. Jangan pikirkan pendapat orang. Kamu nggak perlu justifikasi untuk tampil keren
Kamu tidak perlu approval dari siapapun tentang seberapa keren barang-barang yang kamu gunakan. Jalani saja hidupmu dengan barang yang menempel di badan. Kalau ada yang menganggap gayamu kurang keren, itu urusan mereka. Bukan urusanmu 🙂
Dengan keyakinan dan rasa percaya diri bahkan barang-barang yang tanpa merk pun bisa membuatmu terlihat keren. Kelas itu tentang perilaku dan pembawaan kok!