Epidemi Kesepian Makin Banyak Makan Korban di Negara Ini, Terutama di Kalangan Lansia. Sedih Banget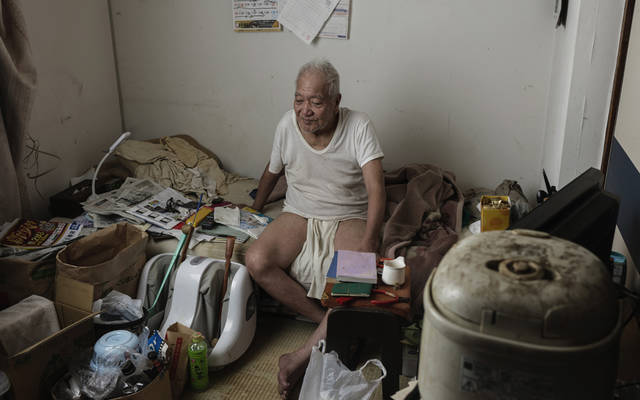 Fenomena Kodokushi di Jepang
Sudah jadi kodratnya kalau manusia ini terlahir sebagai makhluk sosial. Sekalipun sekarang tak perlu lagi bertatap muka untuk bisa berkomunikasi, tapi kebutuhan berinteraksi langsung antar sesama manusia tetap nggak bisa dihindari. Sebaliknya, tanpa berkomunikasi dengan yang lain, orang bisa mengalami kesepian. Kedengarannya sih memang sepele, tapi menurut peneliti, kesepian ini nggak cuma bisa memengaruhi mental lho tapi juga fisik. Bahkan kalau parah banget bisa menyebabkan kematian dini!
Ironisnya, menurut Julianne Holt-Lunstad, profesor psikologi di Universitas Brigham Young dunia kini sedang mengalami epidemi kesepian lho. Di Jepang fenomena ini disebut 'kodokushi' yang artinya mati dalam kesendirian. Tren tersebut kabarnya terus mengalami peningkatan setiap tahunnya. Ribuan lansia kerap ditemukan meninggal dalam kamarnya dan baru diketahui beberapa hari setelahnya. Wah, kok seram ya? Yuk, kenali fenomena ini lebih dekat bareng Hipwee News & Feature, biar kamu bisa waspada juga.
Kodokushi jadi masalah serius di Jepang karena jumlahnya ditengarai terus tumbuh setiap tahunnya. Banyak lansia ditemukan meninggal tanpa diketahui sanak keluarganya
Para lansia di Jepang kebanyakan tinggal sendiri di rumah atau apartemen. Anak-anak dan keluarganya sibuk bekerja dan jarang menghubungi, apalagi mengunjungi. Kondisi kesepian dan kesendirian itu seringkali berujung pada kematian. Mirisnya lagi, kematian mereka biasanya baru diketahui beberapa hari kemudian setelah tubuhnya sudah membusuk dan menimbulkan bau. Kodokushi jadi masalah serius di Jepang. Belum ada angka resmi terkait fenomena ini, tapi kebanyakan ahli yakin sebanyak 30.000 orang/tahunnya mati dalam kesendirian di Jepang.
Angka pernikahan yang terus menurun jadi penyebab tersendiri kenapa tren Kodokushi ini bisa meningkat. Pada 2030, diprediksi akan ada 1 dari 3 pria berusia 50 tahun di Jepang yang memilih tidak menikah
Tingginya angka persaingan karier di Jepang membuat banyak sekali pria merasa nggak pede bisa menghidupi keluarganya kalau nanti menikah. Pun halnya dengan wanita. Karena banyak wanita Jepang punya karier baik, mereka merasa kalau nggak lagi butuh pria untuk membiayai kehidupannya. Akibatnya, mayoritas orang-orang muda di sana enggan membangun rumah tangga. Dilansir Kompas, 1 dari 4 pria Jepang berusia 50 tahun memilih hidup sendiri. Pada 2030 bahkan diprediksi akan meningkat jadi 1 dari 3 pria.
Kodokushi kebanyakan memang dialami para lansia. Tapi pemerintah Tokyo melansir data di 2015, kalau sebanyak 238 orang usia 20 dan 30an juga mengalami kodokushi
Fenomena kodokushi kebanyakan memang dialami para lansia yang hidup sendirian dan sudah nggak banyak beraktivitas lagi. Tapi, Bureau of Social Welfare and Public Health Tokyo seperti dilansir Japan Today, menyatakan setidaknya ada 238 orang berusia 20 dan 30an di kawasan Tokyo's 23 yang dilaporkan meninggal dalam kesendirian. Dari jumlah itu 80%-nya adalah pria. Dalam 3 tahun terakhir jumlahnya mengalami peningkatan sekitar 250 orang. Padahal 'kan kalau dipikir-pikir di usia produktif itu mereka harusnya sibuk bekerja atau berkarier ya?