5 Film Indonesia Terbaik Tahun 2017 Versi Hipwee, Ada yang Belum Kamu Tonton? Ciyan 🙂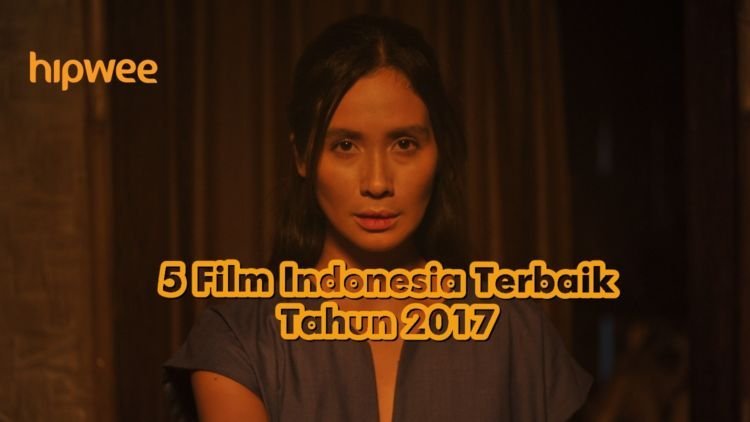 Di luar perkara nasionalisme dan tetek bengeknya, pada dasarnya kita harus menonton film-film Indonesia. Andai tidak salah memilih, menonton film-film dalam negeri sebenarnya tidak akan mengecewakan dibanding menonton film-film Hollywood.  Bahkan, kita sebaiknya memang lebih memprioritaskan untuk menonton film Indonesia dibanding film barat di bioskop. Pasalnya, sekali kita kelewatan film Indonesia yang bagus, akan lebih sulit untuk mendapatkan kesempatan menonton lagi, apalagi jika hanya mengandalkan bajakan atau streaming di internet.
Beruntung, Hipwee bisa cukup lengkap menonton film-film Indonesia yang diperhitungkan tahun ini. Lantas, di bawah ini kami membuat daftar lima film yang terbaik di antaranya. Selain sebagai bentuk apresiasi terhadap para pegiat di balik kelima film itu, artikel ini juga sekaligus mencoba memperkenalkannya ke kamu, siapa tahu yang belum menonton bisa punya kesempatan di lain waktu. Jangan lewatkan jika ada!
5. The Gift, sesuatu yang lain dari Hanung Bramantyo
Apa Ceritanya:
Seorang novelis perempuan menyepi di Yogyakarta demi menggarap novel baru. Rumah yang ditinggalinya ternyata satu pekarangan dengan kediaman seorang pria tunanetra. Lalu? Jatuh cinta dong.
Apa Bagusnya: 
"Saya ingin membuat film yang di depan saya tidak ada kata laris. Dan saya butuh melewati 23 film untuk melakukannya," tukas Hanung Bramantyo pada pemutaran perdana film ini di Yogyakarta. Jangan bayangkan The Gift sebagaimana portofolio Hanung sebelumnya, terkemas rapi tapi cenderung formulaik. Film ini menawarkan gerak kamera yang lebih liar dan elemen cerita yang kontemplatif. Memang, masih ada rumus-rumus film jualan seperti set Yogyakarta, (lalu pindah ke) luar negeri, karakter tipikal yang diperankan Dion Wiyoko, dan…. Reza Rahadian. Eh, tapi yang disebut terakhir ini harus diakui memang jagoan, terlebih di film ini.
Kedua tokoh utamanya, Tiana (Ayushita Nugraha) dan Harun (Reza Rahadian) dikembangkan dengan sebaik-baiknya. Harun jatuh hati dengan Tiana karena merasa mendapat penerang. Tiana justru sebaliknya, ia menikmati gelap dan sisi rumit dari kekurangan fisik yang dimiliki Harun. Kian jauh hubungan berjalan, batas-batas keintiman yang disimbolkan oleh pintu yang memisahkan rumah keduanya terlanggar, dan itu mengecewakan Tiana.
Konflik pun bermula.
Beda dengan empat film lain di daftar ini, The Gift baru akan diputar di bioskop kesayangan kalian pada tahun 2018. Masih belum terlambat 🙂
4. Night Bus, film thriller yang jadi kuda hitam di Festival Film Indonesia (FFI) 
Apa Ceritanya:
Perjalanan sebuah bus malam menuju kota Sampar yang dilanda konflik separatis selama bertahun-tahun.
Apa Bagusnya:
Film pemenang Piala Citra ini adalah film yang tergolong tidak laku, bisa jadi karena judulnya yang jelek ("Night Bus?" Huft, sangat tidak membangkitkan minat~). Padahal, ada banyak sisi cerita di film ini yang lebih 'seksi' diabadikan sebagai judul.
Sejak nuansa thriller-nya belum menyergap, kita bahkan sudah dihipnotis seakan benar-benar sedang berada di bus malam. Jenuhnya, pegalnya, sesaknya, sepinya, juga rasa cemas akan keselamatan perjalanan. Atmosfirnya terasa riil. Dibanding ketika menonton film-film yang menawarkan ancaman zombie atau mahkluk supranatural, kudunya kalian lebih ngeri dengan film ini. Apalagi jika kalian sadar betapa mungkin pengalaman itu dihadapkan pada kita yang notabene tinggal di negara dunia ketiga dan rentan konflik. Pada dasarnya film ini pun mengadaptasi konteks perang bersenjata di Aceh yang berlangsung 29 tahun (1976 – 2005). Untungnya, Night Bus mengambil posisi keberpihakan yang tidak sewenang-wenang. Konflik berkepanjangan yang melibatkan Gerakan Aceh Merdeka (GAM) itu memang tidak sesederhana pemberontak versus tentara, melainkan disokong oleh banyak aksi adu domba. Karakter-karakter yang terbunuh di film ini juga cenderung tidak tertebak, sebab yang namanya konflik memang kadang kala tidak pilih-pilih korban.
3. Posesif, film cinta remaja yang lebih menguji kedewasaan kita dibanding film cinta dewasa
Apa Ceritanya:
Lala dan Yudhis adalah sepasang anak SMU yang pacaran. Ini cinta pertama Lala, namun Yudhis ingin selamanya.
Apa Bagusnya:
Sekilas, mudah untuk memandang remeh film ini sebelumnya. Film cinta remaja + Adipati Dolken (versi usia 25 tahun berseragam SMU).